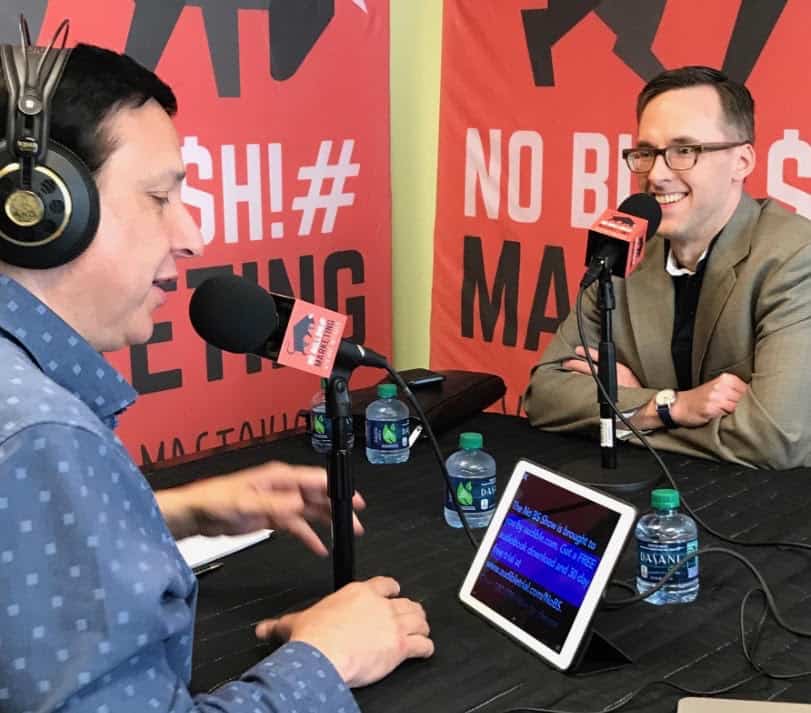 While Jonathan Potts liked his job as a reporter at the Pittsburgh Tribune-Review, he never felt that it was his "calling" like some of his colleagues felt. But one thing remained certain: he enjoyed writing.
From a career in journalism to the VP of Marketing and PR at Robert Morris University, Jonathan Potts has made strategic moves to advance his career, goals, and interests. By leveraging his unique ability to write well and to write well under pressure, Jonathan has excelled through his career in PR and Marketing in higher education institutions such as Carnegie Mellon University and Robert Morris University.
In this episode, Jonathan tells us how he knew it was time to make changes in his career and why writing is one of the most important skills you can possess. Jonathan debunks a millennial myth about attitude and explains why he wished he had a more positive attitude early on in his career. We also get to learn about why it's important to "speak truth to power" in your organization.
All that and more on this week's episode of the No BS Marketing Show.
Key Takeaways
[0:31] Wedding Crashers and Marketing
The Rules of Crashing by Chaz
Ma! THE MEATLOAF! I never know what she's doing up there!
CEOs and CFOs never know what marketing is doing over there
Rule #71: Research, Research, Research
[05:05] More Marketing Misconceptions
It's all about creative! Not.
A new slogan or new logo won't fix the problem
Method to marketing madness
There's a real need for research
[06:15] Jonatha's Career Path
Began in journalism… reporter for 7 years
Covered breaking news, local government, public schools and higher education
First management opportunity: Bureau Chief
Liked writing a lot, but never truly loved journalism
Got a job at Carnegie Mellon as the Director of Media Relations
[08:18] Journalism and Jonathan's Leap to the Next Chapter
Still carries the ability to write quickly
Crisis communication and exciting news
Respond under pressure
Speak truth to power
[09:30] The Power of Writing
Writing is like a muscle
Writing well means writing often
Surprising how many people cannot write well
Never wanting to stop writing
Advice: if you have time and capability, freelance!
[14:28] Doing Good Things
You can have value in corporate jobs
Your "callings"
You can still do good in other places
[15:19] Getting to Robert Morris University
Looking to advance and for changes
Reached out to Kyle Fisher, his old boss' boss
Talked vision for goals and what he could/wanted to do
[17:28] RMU's New President: Dr. Christopher Howard
RMU is lucky to have someone so engaging
Jonathan and his team's role in Dr. Howard's coverage
Huge success from Dr. Howard's announcement all the way to his inauguration
Dr. Howard and the Pittsburgh business community
[19:06] Jonathan's Mentors
Kyle Fisher
Teresa Thomas
Jay Carson
[21:28] BS'er Moment
Wished he had the attitude that many young professionals had when he was starting his career
Didn't always see value in stories and voiced it
Advice: be determined to never say "no"
[22:46] Speaking Truth to Power
Holding your tongue when you should really speak up
Say what you need to say
Listen to others
Be the person who does the right thing
Are you signed up for the No BS Marketing weekly update? You'll receive timely, valuable ideas to improve your marketing and transform your message. It's light, intended to be read in 2 minutes or less and it just might trigger bright ideas for you. To sign up, visit: massolutions.biz.
Remember, ask yourself: What's The Big Idea and build your story around the answer. It's all about Bold Solutions, no BS.