#236
Podcast
236: LIVE from the Pittsburgh Business Show P1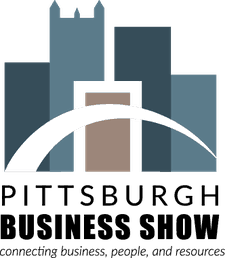 Ever go to a tradeshow and wonder "so what am I actually doing here?" If you said yes, and our guess is that you did, then this week's episode of the No BS Marketing Show is especially perfect for you.
This week's episode was filmed on the podcast stage at the 2nd Pittsburgh Business Show. With tired Pittsburgh businesspeople walking by, Dave and Annie break down the advantages of advertising through podcasts, strategic KPI's and their power, how to get a serious return out of tradeshows and internal data. Listen to learn some of Dave's tradeshow tricks!
Key Takeaways
[01:23] Sponsored Ads: Podcasts vs. Traditional
85% of podcast fans listen to the entire episode
Traditional sponsored content is fleeting
Audio on demand
75% of podcast listeners take action from a sponsored message on
Endorsed by a show host
[02:31] Engagement, Not Size
It's not about the size of your following, it's about the engagement
 Are you reaching the correct target?
Is your audience engaged? Taking action?
[05:56] Strategic KPIs vs. Tactical Metrics
KPIs drive top and bottom line growth
KPIs are understood by C-Suite
Tactical metric examples: bounce-rate, impressions
C-Suite won't feel comfortable with tactical metrics
KPIs get budgets approved
[07:06] 4 Strategic KPIs That Matter
Lifetime Value (LTV)
Customer Acquisition Cost (CAC)
LTV:CAC
Net Promoter Score (NPS)
[15:15] Perfect is the Enemy of Good
Don't obsess 4 KPIs and never get started
Start with an expert
Get outside help
[17:16] How Much Data Do You Need?
Internal data is gold that hasn't been mined yet
Bring in outside expertise
Start with 3 years of sales data
[20:42] Creating a Winning Tradeshow Strategy
Pre-game, in-game, post-game
WHY did we go? WHAT are we going to do there?
Create a plan
Build relationships and have meaningful conversations
[25:05] Dave's Tradeshow Trick
Are you signed up for the No BS Marketing weekly update? You'll receive timely, valuable ideas to improve your marketing and transform your message. It's light, intended to be read in 2 minutes or less and it just might trigger bright ideas for you. To sign up, visit: massolutions.biz.
Remember, ask yourself: What's The Big Idea and build your story around the answer. It's all about Bold Solutions, no BS.