#235
Podcast
235: How Dave Found His Passion For Marketing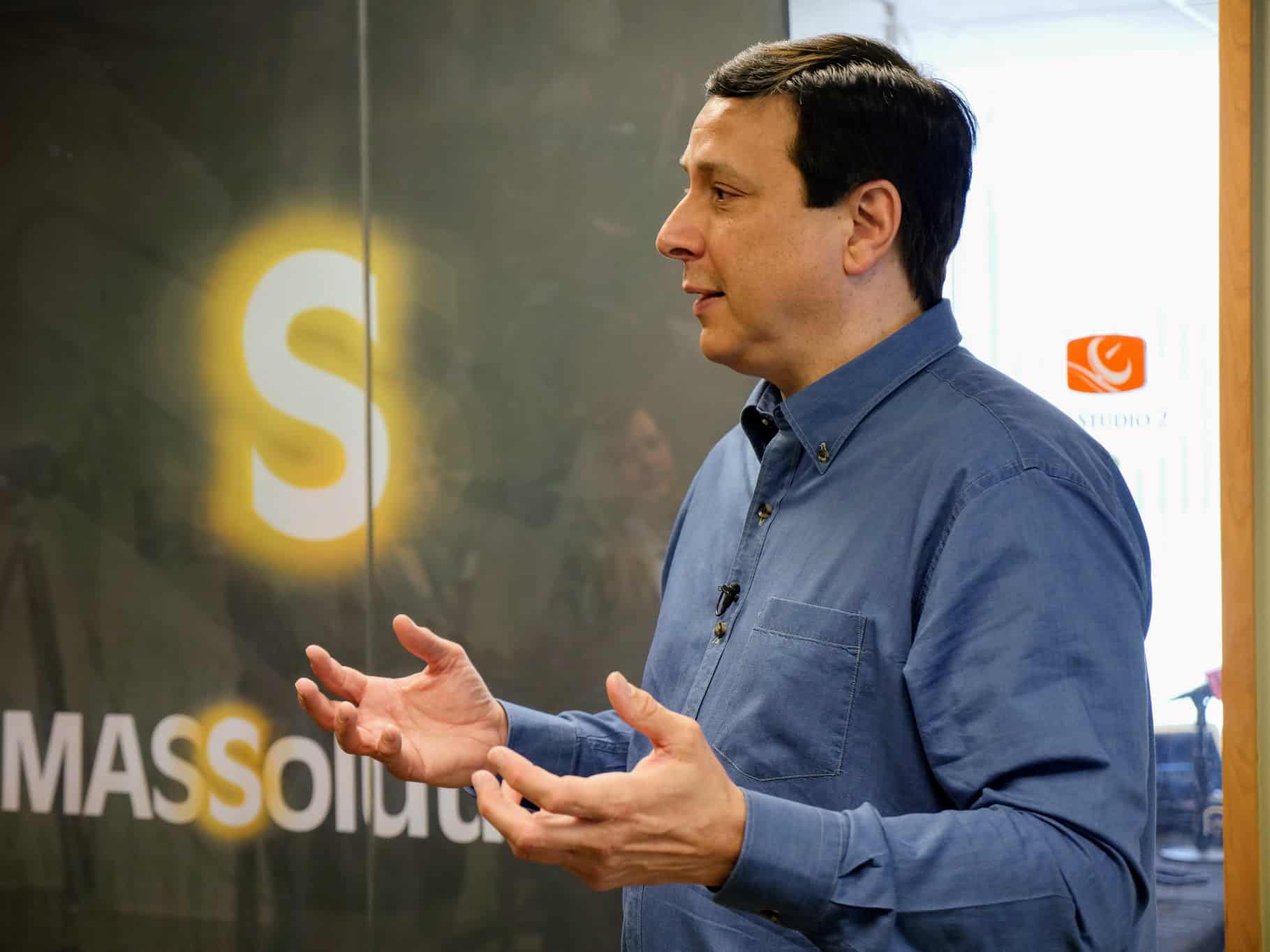 Like most college students and young professionals, Dave wasn't quite sure what he really wanted to do. That is until he went to his first Marketing class where he learned his textbook was literally written by the Father of Marketing, Philip Kotler. From that moment on, Dave decided to follow his passion for real marketing and apply what he learned from IUP.
This special episode wraps up the No BS Marketing Show's IUP Business Honors mini-series. Listen to learn more about the MASSolutions team, but also for key takeaways on how you can find your passion, go after your dream job, and get comfortable with being uncomfortable.
Key Takeaways
[02:26] Meet the MASSolutions Team
[10:27] Not Knowing What You Want To Do
You DON'T have to know when you're young
Try things, do everything
Have multiple passions
[11:32] Dave Discovers Marketing
Philip Kotler– the literal Father of Marketing
Enjoyed marketing class, the assignments, and tests
Words matter
[14:01] Applying What You've Learned to What You Love
Began a DJ business
Hitting and pleasing target marketing
Do what you love and try what you've learned
Apply lessons
Dave and Mike started with their passion by writing for sports
[15:11] Turning BS Into Opportunities
Businesses and jobs were claiming to be marketing…but they weren't!
People not understanding marketing ended up being an opportunity
Take your job and apply REAL marketing
[16:40] Dave's Definition of No BS Marketing
[17:43] Taking a Tough Job
Worst ranked radio stations in PGH
Applied real marketing
Radio stations went to #1 and #2 from the power of marketing
[19:47] Turnarounds through Marketing
Need a great team
Apply lessons from college to business
Takeaway: Knowledge isn't power… it's potential power
Power = having a plan with goals, timelines and applying your knowledge to reach them
[22:06] Getting a MBA
Back to IUP thanks to a mentor
Working for Small Business Insitute in Research and Writing
MBAs bring a global perspective
Opened a door to health care
Takeaway: seize opportunities
[24:03] Getting the Dream Job Call
"Biggest, baddest health care system"
A position with excellent opportunities
[25:23] Dream Job and Being Completely Uncomfortable
Achieved a dream but felt sick every day
Discomfort = growth
Dream job was stressful, difficult
Takeaway: growth and comfort aren't compatible
[26:33] How to Achieve Personal and Professional Growth
Are you signed up for the No BS Marketing weekly update? You'll receive timely, valuable ideas to improve your marketing and transform your message. It's light, intended to be read in 2 minutes or less and it just might trigger bright ideas for you. To sign up, visit: massolutions.biz.
Remember, ask yourself: What's The Big Idea and build your story around the answer. It's all about Bold Solutions, no BS.