#234
Podcast
234: IUP Biz Honors Cohort Visits MASSolutions P2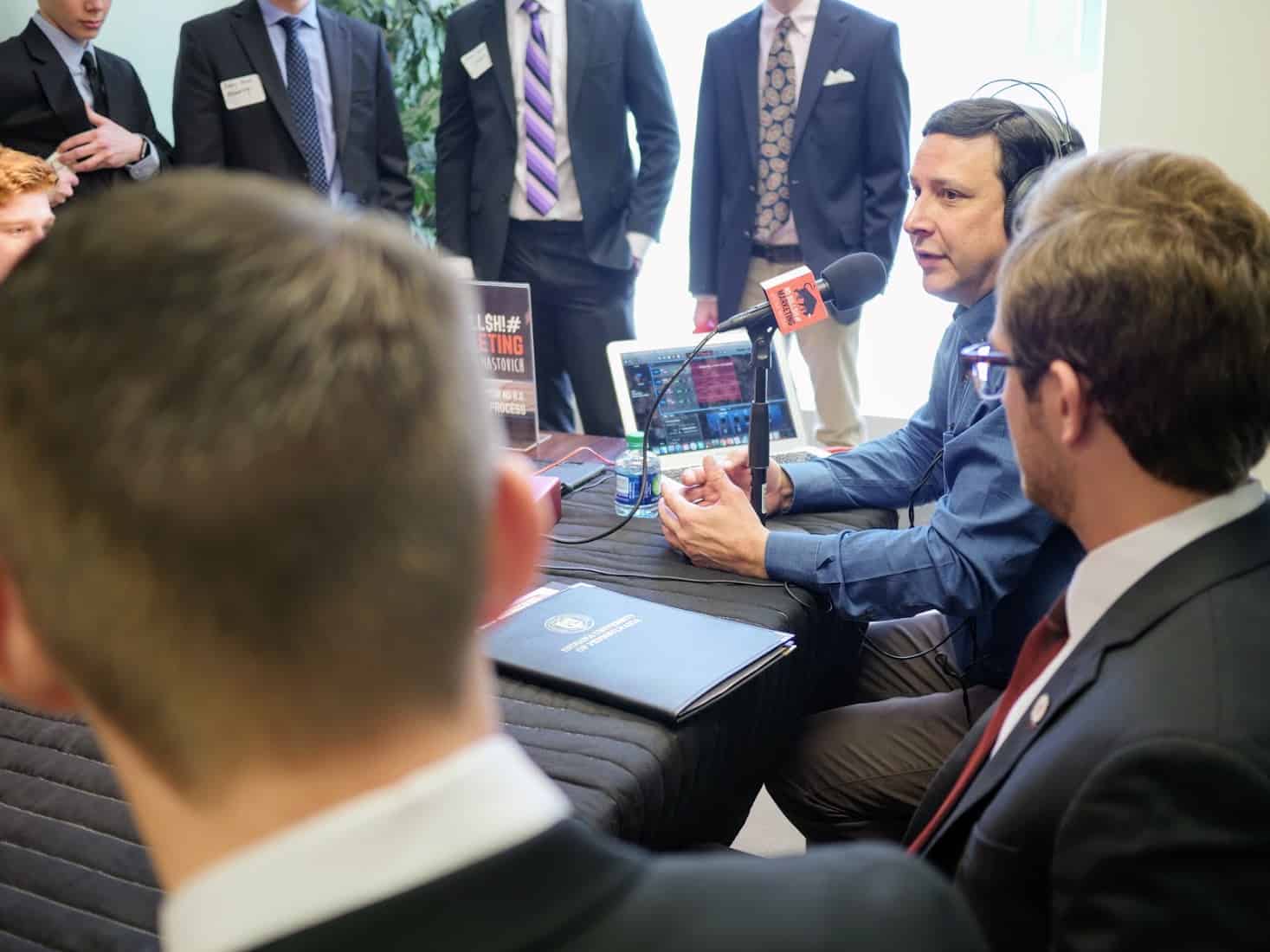 We're back with another special episode featuring more talented Business Honors students from Indiana University of Pennsylvania's Eberly College of Business and Information Technology. The conversation around news and content consumption and internships continues! Listen to this episode for more ways to reach a younger audience. Here's a little secret: print isn't dead! 
Key Takeaways
[00:30] Meet the Guests!
[01:24] How Do You Get Your News?
Push notifications
Social Media
Twitter seems to be king!
Old fashioned TV and PRINT!
ESPN
Reddit
[03:22] What Ideas Would You Give a Marketing Firm To Better Reach You?
Social Media (Twitter, FB, Instagram, Snapchat)
Videos with text-on-screen
10-15 second videos
Snapchat Discover
[05:55] What Kinds of Companies Are You Looking to Intern for?
Small businesses
Where you're not just a number
Big 4 Accounting (start big then go to a small business)
Are you signed up for the No BS Marketing weekly update? You'll receive timely, valuable ideas to improve your marketing and transform your message. It's light, intended to be read in 2 minutes or less and it just might trigger bright ideas for you. To sign up, visit: massolutions.biz.
Remember, ask yourself: What's The Big Idea and build your story around the answer. It's all about Bold Solutions, no BS.