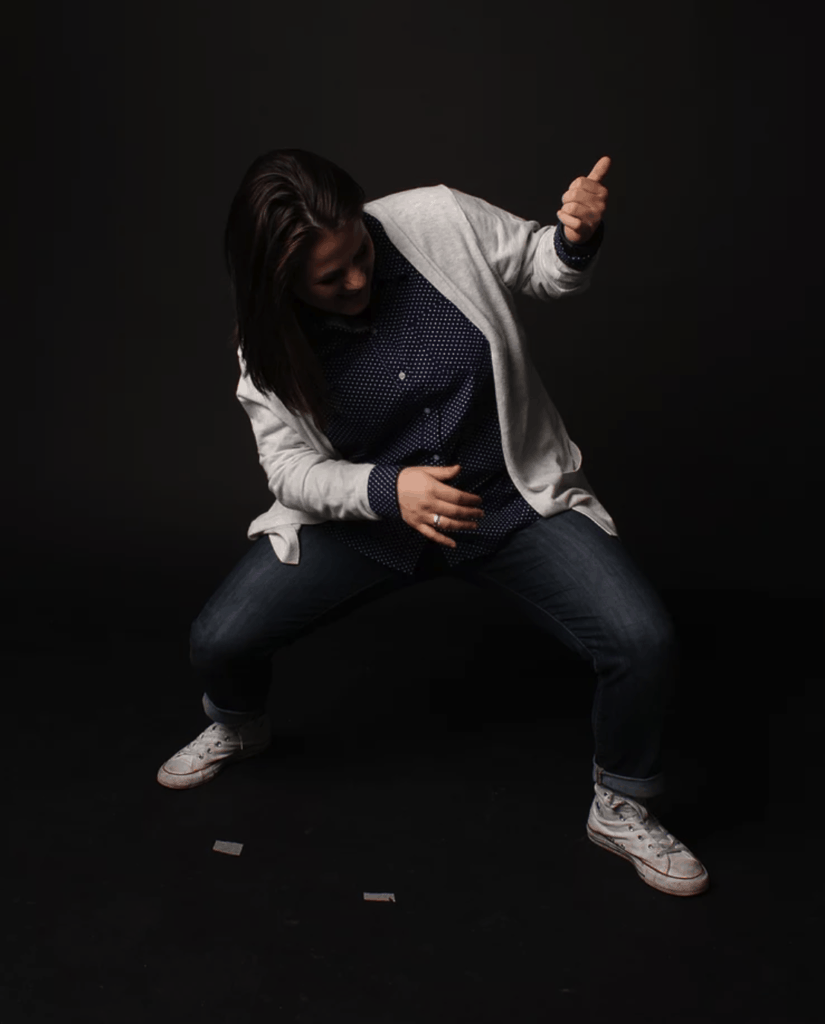 This week's No BS Marketing Show guest is MASSolutions team member, Annie Spewak. Annie joined the team just over a month ago as a Content Marketing Specialist. Prior to joining us here, Annie worked at a multinational software company in social and digital marketing.
At a young age, Annie discovered her love for content creation through wacky music videos and storytelling. While Annie loved to create content, her other passion has always been people and connecting with others. It was in college that she realized she could combine her love for content and people and turn it into a career she loved.
On this week's episode, Annie and Dave explain the MASSolutions interview process from each of their perspectives, and how Annie's website is part of the reason Dave and Mike Gatti wanted to bring her in for an interview. Annie discusses why it's important for content to be truly representative of who you are or who your brand is. She touches on the importance of following directions and seeing constructive feedback as an opportunity, not a threat, especially as a young professional. Listen to why Annie is so interested in Artificial Intelligence and her belief that AI can greatly improve the marketing industry.
Key Takeaways
[03:17] The MASSolutions Interview Process
Taking a predictive index test
Providing very specific examples
Interviewing with the team
How Dave found Annie
[07:25] Passion for Content Creation and People
Annie's side hustle content
Finding content inspiring and as a form of self-expression
People and connecting with others as a driver
Combining two passions to create a career
Why your content should be representative of you or your brand
[10:50] Why Annie Created a Website
College Professor, Dr. Jabro made it an assignment
Turned into a passion project
Serves as a great tool for interviews and resumes
[13:31] Creating a Site That's Representative of YOU
Guests understand what matters to that person
You get to know someone through the site
Essential to show who you really are
[14:12] Importance of Following Directions
The easiest thing you can do is follow directions
You have to take direction as a young professional
Understanding you're an investment early in your career
[14:12] Taking Criticism as a Young Professional
Important to know your weaknesses and work through them
Seeing constructive feedback as an opportunity, not a threat
Being open is better than being defensive
[18:21] How Artificial Intelligence Will Change Marketing
Using AI as a way to connect and engage
How AI combines the art and science of marketing to achieve goals
AI removes the feeling of intrusive marketing
Gives marketers the opportunity to understand audiences and create personalized touches
Connect With Annie Spewak
Are you signed up for the No BS Marketing weekly update? You'll receive timely, valuable ideas to improve your marketing and transform your message. It's light, intended to be read in 2 minutes or less and it just might trigger bright ideas for you. To sign up, visit: massolutions.biz.
Remember, ask yourself: What's The Big Idea and build your story around the answer. It's all about Bold Solutions, no BS.