#225
Podcast
225: John Chamberlin and Rachael Rennebeck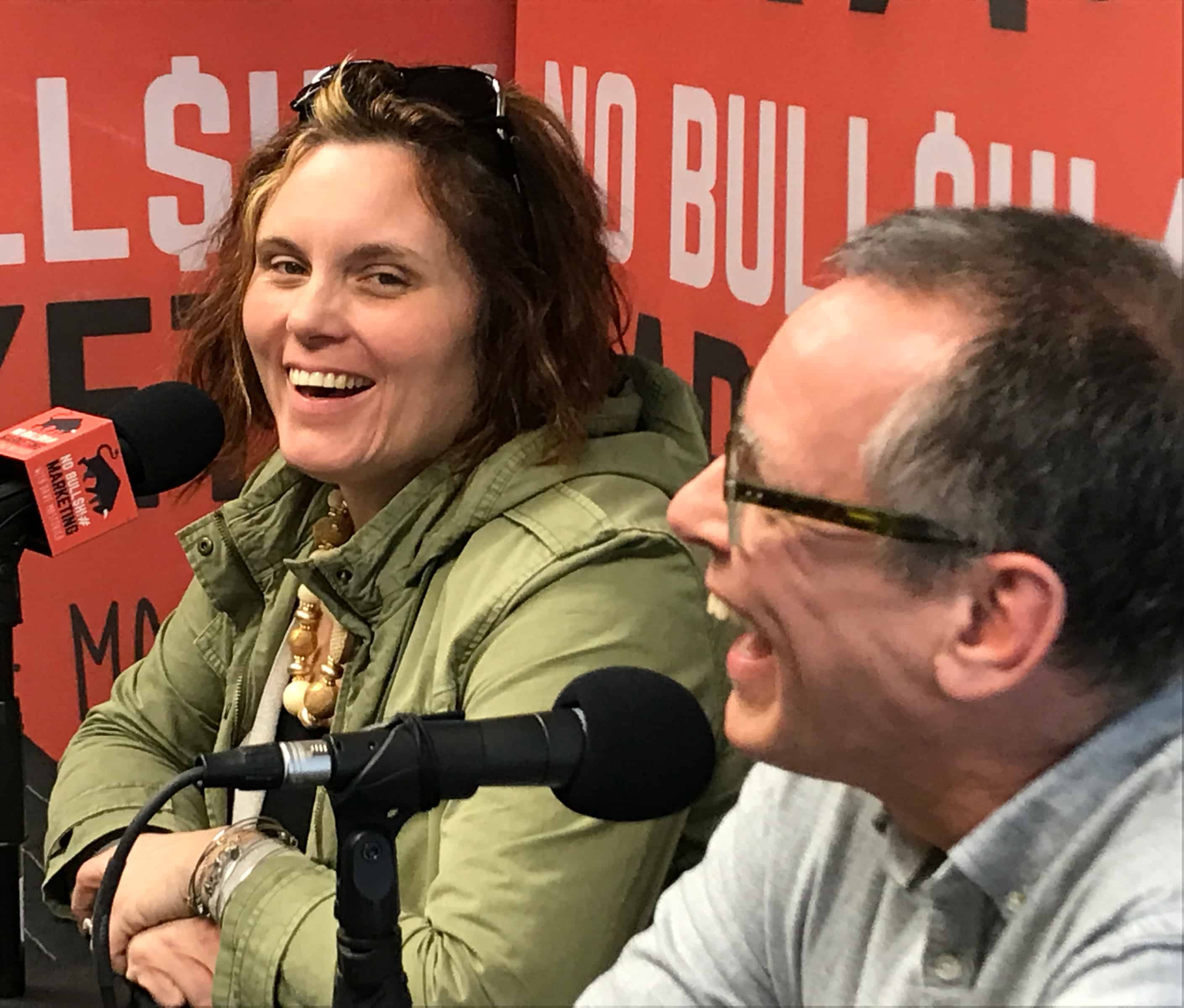 Marketing hasn't changed, but the medium has.
Social media affords us the opportunity to reach a much wider audience, but you HAVE to flex your relationship-building muscles to make it work.
John Chamberlin built the YaJagoff brand by accident. After losing a job as VP of Marketing, he turned his attention to mastering social media. Inspired by a Port Authority bus driver who refused to pull over and let traffic by, John started the YaJagoff blog to 'call out the Jagoffs that make the rest of us look bad.' He leveraged Twitter and Facebook to gain traction, and the blog's popularity grew. John continued to branch out, adding videos of interesting Pittsburghers and finally launching the podcast.
John had collaborated with Rachael Rennebeck on projects for Markowitz Communications and then reconnected through her work with Total Sports Enterprises, a sponsor of the YaJagoff podcast. They officially joined forces as YaJagoff Media in 2017, and together they create memorable digital content for clients and co-host the podcast, which just celebrated its 100th episode.
In part one, John and Rachael share their best memories from the first 100 episodes. They discuss how they have taken the show on the road, most recently through the Fireplace Tour.  Listen in to understand how a commitment to learning social media helped John overcome adversity and create the YaJagoff brand and learn how partnering with Rachael has taken YaJagoff to the next level—skating the line between marketing firm and media outlet.
Key Takeaways
[04:41] How the YaJagoff podcast came about
John lost job as VP of Marketing
Started blog to call out Jagoff, learn SMM
Added videos, podcast and developed brand
Grew via Twitter, Facebook and Instagram
[07:26] How YaJagoff came to do remote broadcasts
Media partner to Total Sports Enterprises
Offsite interviews with athletes
Promote other businesses on location
Summer porch tour (bring guests)
Added winter fireplace tour
Plans to record from St. Patrick's Day Parade
[11:31] How John and Rachael connected
Rachael began career as Tribune Review reporter
Moved to Markowitz Communications in 2009
Collaborated with John on events (e.g.: Monster Jam)
Started freelance marketing gig with Total Sports
Reconnected with John, co-hosted the podcast
Officially joined forces as YaJagoff Media in 2017
Do marketing and PR, cover events as media outlet
[16:00] John and Rachael's most memorable moments on the podcast
One-on-one interview with Garth Brooks
Franco Harris singing Christmas carols
'John Smith' costumes with JuJu Smith-Schuster
[22:00] John's experience with overcoming adversity
Family restaurant went under
Secured position as VP of Marketing
Lost job when company sold
Started blog to learn social media
Relationship-building translates to SMM
Connect with John Chamberlin & Rachael Rennebeck
Resources Mentioned
JuJu Smith-Schuster on YouTube
The No BS Marketing Show is brought to you by Larrimors Men's and Women's Designer Clothing. Free shipping. Free returns. Shop men's and women's designer clothing, shoes, accessories, jewelry and more online at larrimors.com or in-store, downtown Pittsburgh.
Are you signed up for the No BS Marketing weekly update? You'll receive timely, valuable ideas to improve your marketing and transform your message. It's light, intended to be read in 2 minutes or less and it just might trigger bright ideas for you. To sign up, visit: massolutions.biz.
Remember, ask yourself: What's The Big Idea and build your story around the answer. It's all about Bold Solutions, no BS.