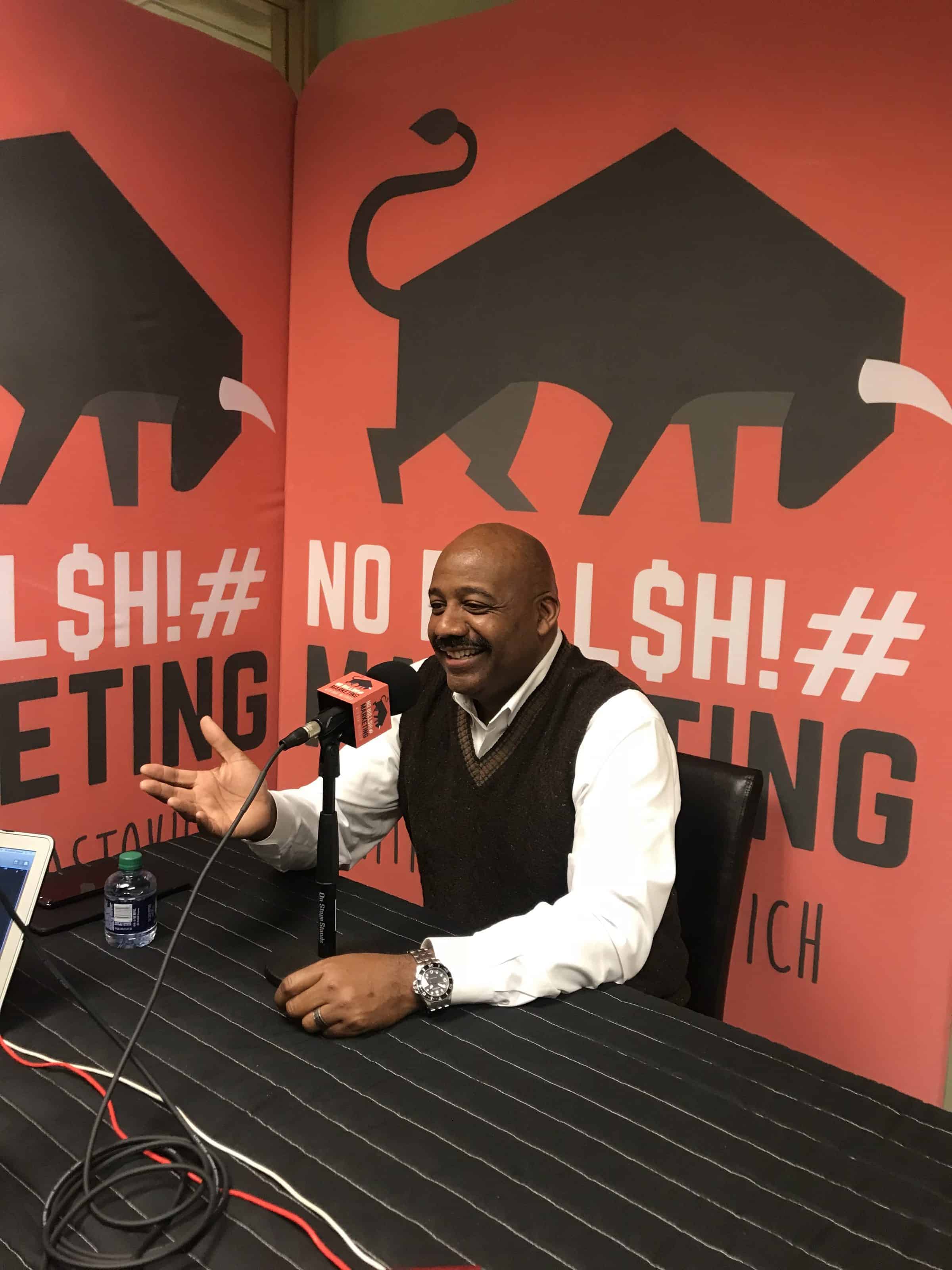 'I don't think you understand what you have here.'
When Marvin Carolina was working with JE Dunn to implement his seminal Minority Contractor Business Development (MCBD) initiative, one of his mentors flew to Houston to watch him present. After just a few hours, he told Marvin that his delivery, passion and sincerity set him apart—making his diversity and inclusion program something special.
The MCBD program Marvin designed for JE Dunn has trained more than 300 contractors nationwide, and graduates of the program have gone on to secure more than $100M-worth of contracts with the company. Marvin's work with JE Dunn became the impetus for Team Carolina, a full-service training and consulting company with a focus on diversity and inclusion, small business development and entrepreneurship. Marvin is also the architect of the Professional Development Workshop Series, a collegiate initiative that integrates learning theory with the practical business skills valued in the corporate environment. Marvin has a Master of Arts in Community Development from North Park University, and he is the author of two books around entrepreneurial success habits, Across the Middle and Build to Win.
In part two of our conversation, Marvin explains why he returned to corporate America after his first entrepreneurial venture as a beverage distributor. He walks us through his pursuit of a master's in community development, discussing the learning curve he encountered as a 'corporate guy' in a nonprofit environment. Marvin speaks to how he applied his degree to develop the MCBD initiative at JE Dunn and shares his top three best practices for entrepreneurs and small businesses. Listen in for Marvin's insight on understanding your blind spots and competing to win—every single day.
Key Takeaways
[05:33] Why Marvin returned to corporate America
Beverage distribution sales going well, but profit margins tight
Went to work for Sears, managing dealer store program for state of MO
[09:49 Marvin's master's in community development
North Park University in Chicago
Grassroots survey to determine community issues
Identified parking, drug house and gangs
Learned to go for low hanging fruit, gain momentum from win
[13:38] Marvin's ground-breaking work as VP of Diversity with JE Dunn
Created program to help small businesses partner with large companies
Originated in KC, implemented in markets nationwide
[18:00] Marvin's top best practices for growing your business
Recognize difference between revenue and profit
Leverage technology to develop online presence
Implement consistent processes, procedures
[22:22] The themes of Marvin's books
[26:00] Marvin's advice around understanding your blind spots
Pick one weakness to work on weekly
Dedicate time each day to improvement
[28:05] Marvin's parting message
Recognize that you are competing every day
Understand the rules to move forward
Connect with Marvin Carolina
Resources Mentioned
Across the Middle: Entrepreneur Strategies for Growth and Success by Marvin Carolina
Build to Win: A Playbook for Entrepreneurial Success by Marvin Carolina
The No BS Marketing Show is brought to you by Larrimors Men's and Women's Designer Clothing. Free shipping. Free returns. Shop men's and women's designer clothing, shoes, accessories, jewelry and more online at larrimors.com or in-store, downtown Pittsburgh.
Are you signed up for the No BS Marketing weekly update? You'll receive timely, valuable ideas to improve your marketing and transform your message. It's light, intended to be read in 2 minutes or less and it just might trigger bright ideas for you. To sign up, visit: massolutions.biz.
Remember, ask yourself: What's The Big Idea and build your story around the answer. It's all about Bold Solutions, no BS.