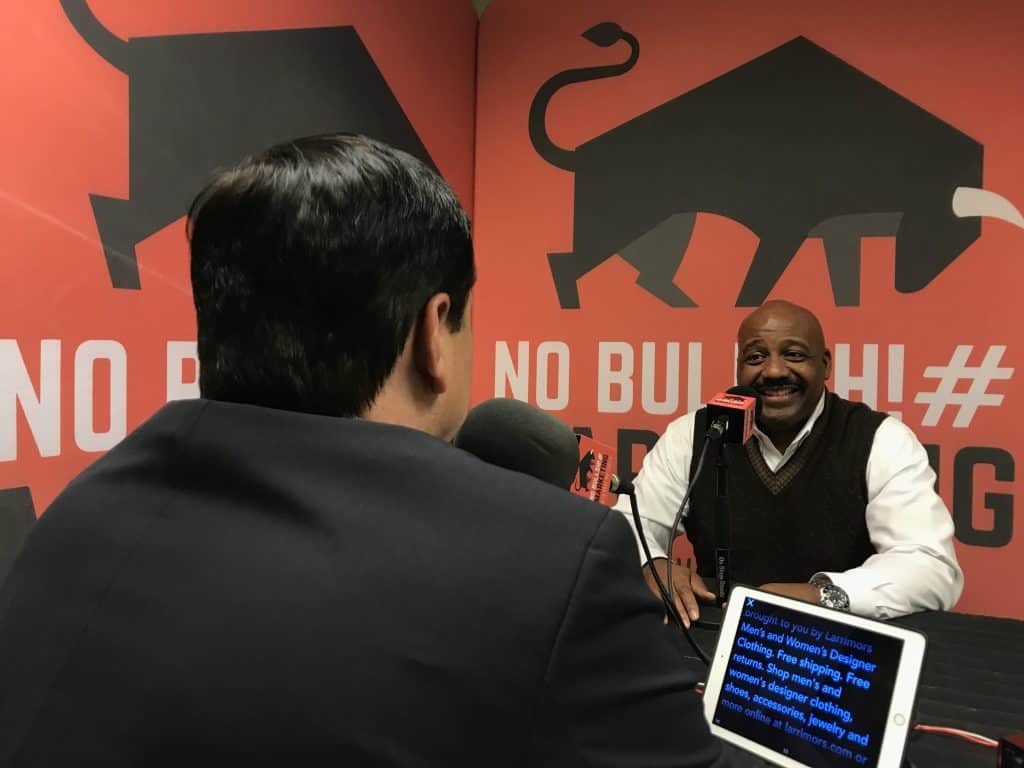 Results-driven. Focused. Prepared. Resilient. Principled.
These are the qualities that helped Marvin Carolina succeed as an athlete, a corporate employee, and an entrepreneur—building the leadership skills necessary to rise through the ranks in sales and marketing with Oscar Mayer and eventually branch out on his own through Carolina Beverage Distributing.
Today Marvin serves as the founder and CEO of Team Carolina, a full-service training and consulting company with a focus on diversity and inclusion, small business development and entrepreneurship. This venture grew from his work with JE Dunn Construction, where he led a national team responsible for diversity and inclusion as well as market development. There, he developed JE Dunn's Minority Contractor Business Development program and the Professional Development Workshop Series, a collegiate initiative that empowers diverse students in construction-related majors with professional development and internship opportunities. Marvin has a Master of Arts in Community Development from North Park University, and he has been named to the list of Business and Community Leaders Top 40 in Their 40's.
In part one, Marvin shares his journey as an athlete, playing high school sports at Shady Side and college football for the legendary Bill Curry at Georgia Tech. He explains how the skill set he learned as an athlete translated to corporate America, allowing him to take on leadership positions early on and earn promotion after promotion with the sales and marketing team at Oscar Mayer. Listen in and learn about Marvin's first entrepreneurial venture—and how treating people right led to a big opportunity.
Key Takeaways
[04:41] Marvin's insight around smartphones
Got through college without one, now can't leave house
Depends on as parent to track teenage sons
[07:28] The skill set Marvin learned playing sports
Learned focus, teamwork
Driven by results
Show up prepared
Use resilience as tool
[12:42] Marvin's experience at Shady Side
High academic expectations (i.e.: summer reading)
[13:45] What Marvin learned from Coach Curry at Georgia Tech
Sincere, up front throughout recruiting process
Stood on principles, sent home starters who missed curfew
[18:17] Marvin's first job after college
Sales/marketing for Oscar Mayer in Portland
Aggressive first manager like college coach
[20:48] Marvin's first leadership position
In charge of in-store resets
Willingness to step up
[22:28] The big lessons Marvin learned in five years at Oscar Mayer
Value of tracking
Focus on profit
[26:05] How Marvin profited from treating people right
Partnered with beverage distributor who needed sales help
Collected commission based on sales
Opportunity to launch own bottled water distribution company
Gave partner all client info rather than using himself
Former partner introduced to juice, soda distributors
Expanded business to include other beverages
Connect with Marvin Carolina
Resources Mentioned
The No BS Marketing Show is brought to you by Larrimors Men's and Women's Designer Clothing. Free shipping. Free returns. Shop men's and women's designer clothing, shoes, accessories, jewelry and more online at larrimors.com or in-store, downtown Pittsburgh.
Visit massolutions.biz for show notes plus additional marketing and messaging resources. Are you signed up for the No BS Marketing weekly update? You'll receive timely, valuable ideas to improve your marketing and transform your message. It's light, intended to be read in 2 minutes or less and it just might trigger bright ideas for you. To sign up, visit: massolutions.biz.
Remember, ask yourself: What's The Big Idea and build your story around the answer. It's all about Bold Solutions, no BS.