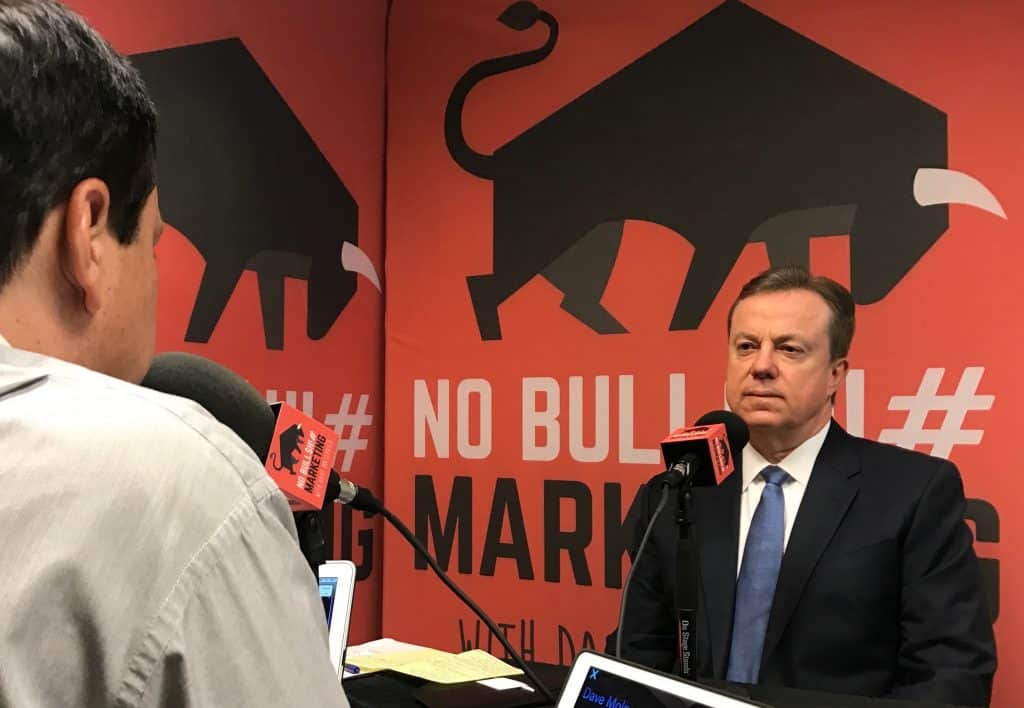 In episode 206 of The No B******t Marketing Show, Dave interviews David Molnar, President of Commercial Banking at TriState Capital Bank the premier bank for Middle Market Companies and Commercial Real Estate entities throughout Pennsylvania, New Jersey, New York, and Ohio.
Dave started his career working for Mellon Bank after graduating from Indiana University of Pennsylvania and continued to move into challenging positions of increased responsibility.
Listen as David walks us through his journey in the banking and finance world, a time when he was a BSer, a few things he could have done differently throughout his career, and his mentors along the way.
The No BS Marketing Show is brought to you by Larrimors Men's and Women's Designer Clothing. Free shipping. Free returns. Shop men's and women's designer clothing, shoes, accessories, jewelry and more online at larrimors.com or in-store, downtown Pittsburgh.
Are you signed up for the No BS Marketing weekly update? You'll receive timely, valuable ideas to improve your marketing and transform your message. It's light, intended to be read in 2 minutes or less and it just might trigger bright ideas for you. To sign up, visit: massolutions.biz.
Remember, ask yourself: What's The Big Idea and build your story around the answer. It's all about Bold Solutions, no BS.