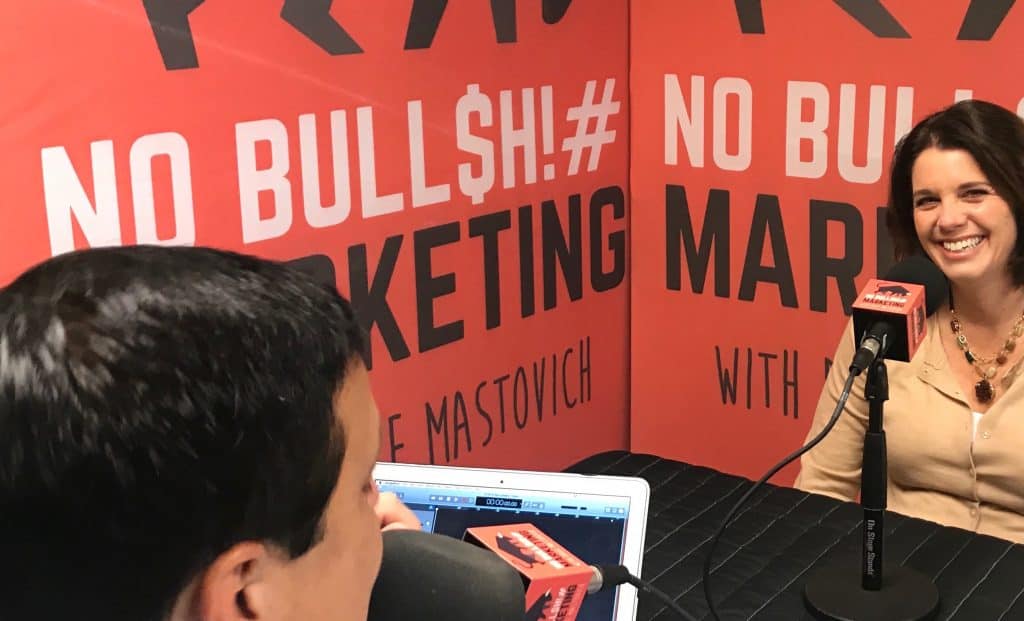 In Episode 204 of the No B******t Marketing Show, Dave interviews Kate Lambert. Kate is the Director of Sponsorship Sales at Stage AE and she manages VIP box sales for Stage AE on Pittsburgh's North Shore.
Listen as Kate walks us through her career journey, her first taste of the music industry and her role at Stage AE.
The No BS Marketing Show is brought to you by Larrimors Men's and Women's Designer Clothing. Free shipping. Free returns. Shop men's and women's designer clothing, shoes, accessories, jewelry and more online at larrimors.com or in-store, downtown Pittsburgh.
Are you signed up for the No BS Marketing weekly update? You'll receive timely, valuable ideas to improve your marketing and transform your message. It's light, intended to be read in 2 minutes or less and it just might trigger bright ideas for you. To sign up, visit: massolutions.biz.
Remember, ask yourself: What's The Big Idea and build your story around the answer. It's all about Bold Solutions, no BS.