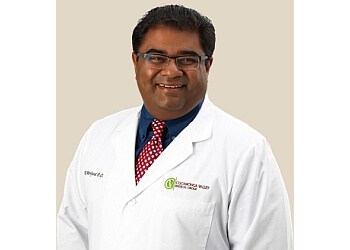 Dr. Mowjood leads a team of providers and staff while seeing patients of all ages. Much of his time is spent with older patients suffering from long term health issues. He is a motivational leader and a compassionate healthcare provider.
In this episode, Dr. Mowjood gives us a brief background about his journey to the United States, family, and the path that led to him to becoming a physician. He explains the core culture of Cucamonga Valley Medical Group and how he and his staff operate by a philosophy of excellence. Dr. Mowjood then tells us about the mentors he has learned from throughout his life and career.
The No BS Marketing Show is brought to you by Larrimors Men's and Women's Designer Clothing. Free shipping. Free returns. Shop men's and women's designer clothing, shoes, accessories, jewelry and more online at larrimors.com or in-store, downtown Pittsburgh.
Are you signed up for the No BS Marketing weekly update? You'll receive timely, valuable ideas to improve your marketing and transform your message. It's light, intended to be read in 2 minutes or less and it just might trigger bright ideas for you. To sign up, visit: massolutions.biz.
Remember, ask yourself: What's The Big Idea and build your story around the answer. It's all about Bold Solutions, no BS.