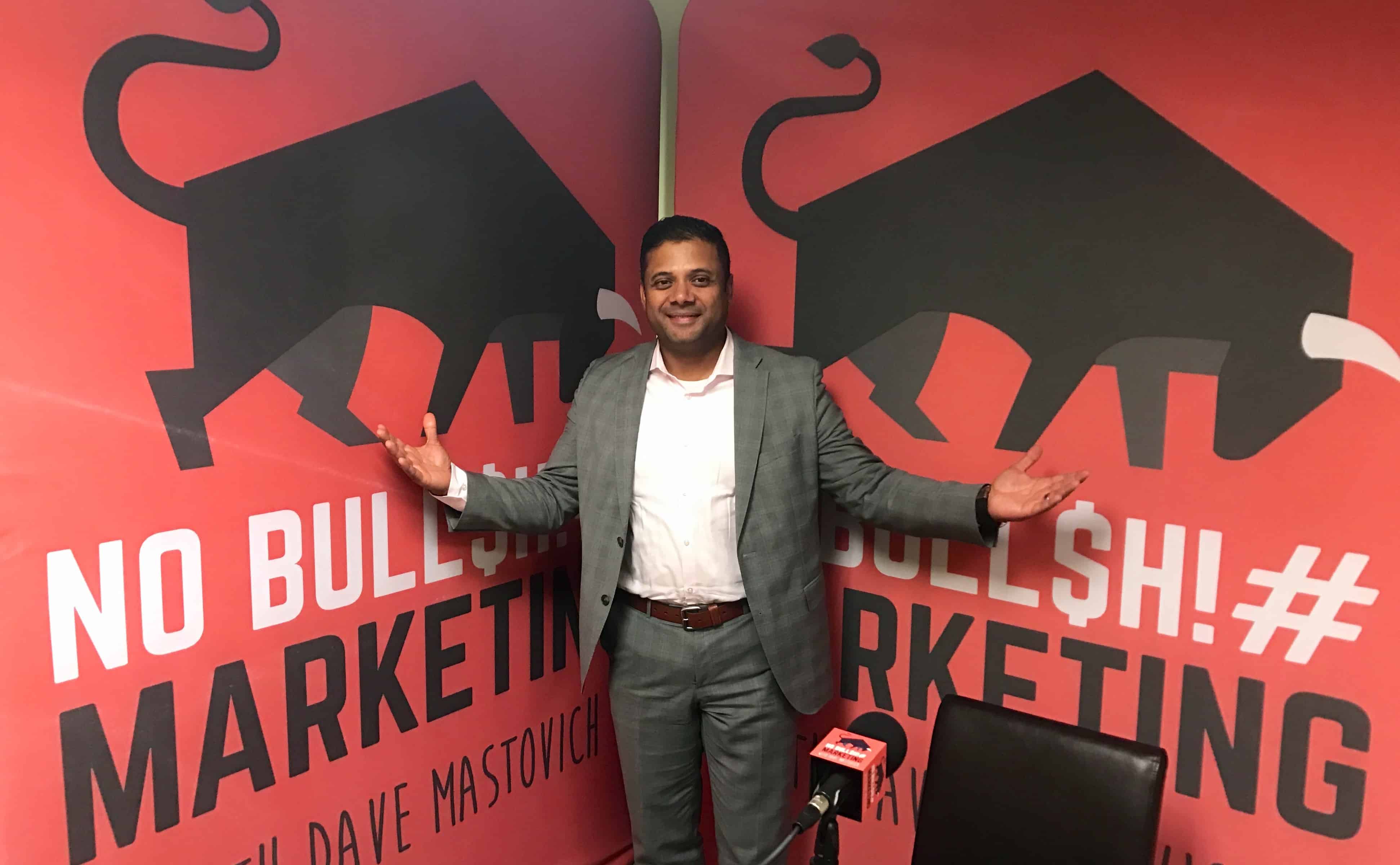 In Episode 193 of The No B******t Marketing Show, Dave continues his conversation with Enam Noor. Enam is a results-driven senior executive and entrepreneur who is currently the CEO of Insightin Health – A data-driven, decision-making technology company that connects industry experience, marketing strategy, and technology to provide a results-driven engagement platform for healthcare clients.
Listen as Dave gives us a brief recap of Enam's inspirational background, education, and early career work. Enam then takes us into detail about the operation and strategies of Insightin Health and encourages companies to look at their data as an asset and to utilize that asset strategically.
He also tells us about a time during his career where he was a BS-er and great advice that a fellow business partner, known for his work on the Parkay Margarine commercials from the '80s, gave to him during his career journey. 
He leaves us with tips on a pocket-sized tool that he feels should be used in a professional and productive way, and that can help you stay organized and on top of your game.
Get a pen and note pad ready, because this episode is full of strategic and applicable information that you can use in your own business.
The No BS Marketing Show is brought to you by Larrimor's Men's and Women's Designer Clothing. Free shipping. Free returns. Shop men's and women's designer clothing, shoes, accessories, jewelry and more online at larrimors.com or in-store, downtown Pittsburgh.
MASSolutions
320 Fort Duquesne Boulevard
Gateway Towers, Suite 105
Pittsburgh, PA
412-201-2401