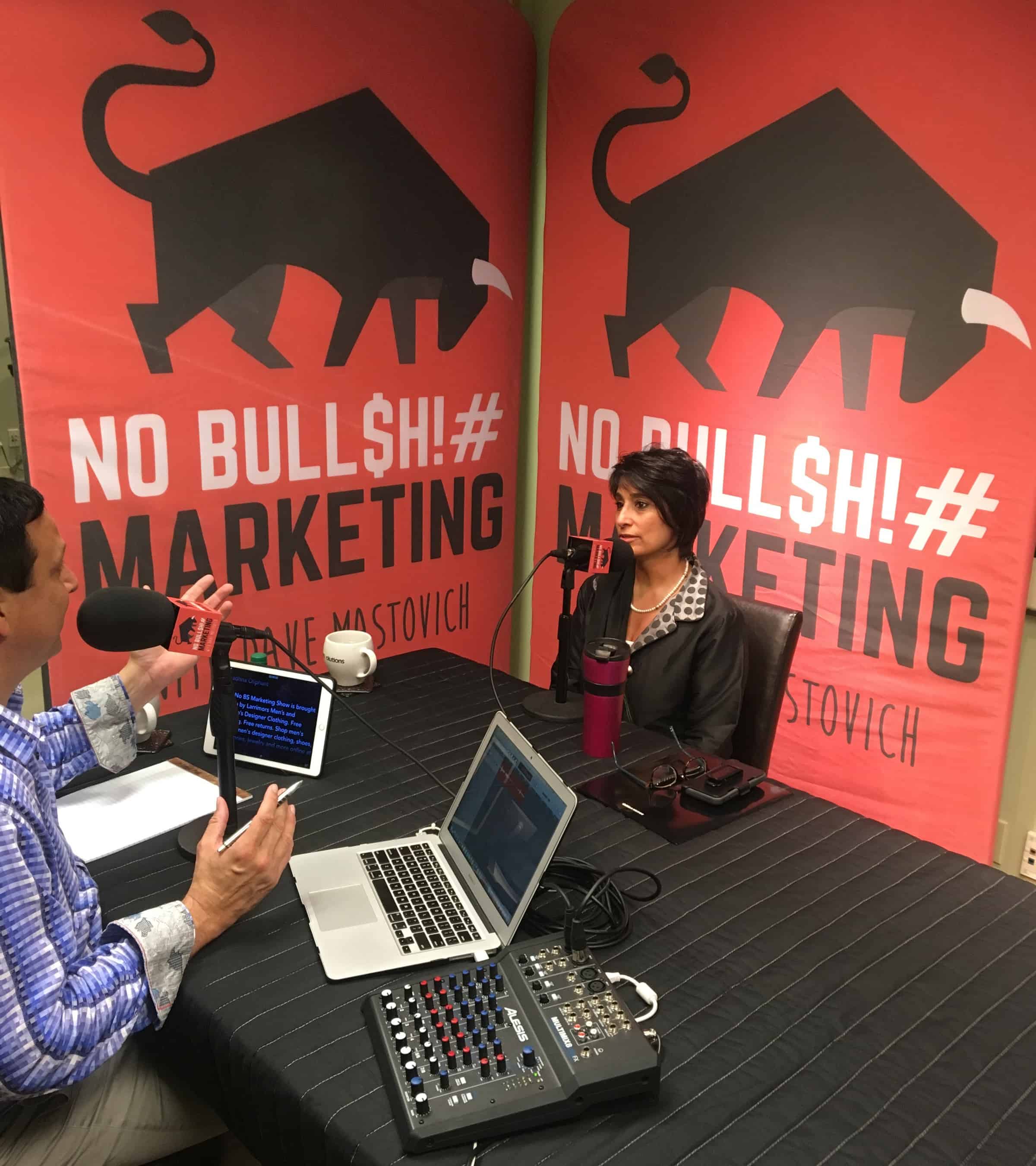 In Episode 183, listen as Aradhna Oliphant, the President and CEO of Leadership Pittsburgh, joins the No B******t Marketing Show.
Oliphant starts with sharing her career journey before arriving from India. Aradhna earned a Bachelor's, plus a Master's degree in Psychology overseas prior to moving to the United States.
Continuing her education, Aradhna earned a second Master's from Rutgers University in Business Administration. Oliphant then gained experience and left her position at a non-profit before hesitantly moving to Pittsburgh with her family: before she fell in love with the region.
Across the city, she has worked as the Program Officer of the Forbes Funds, as well as other management roles before moving on to Leadership Pittsburgh. Known as the premier resource for community leadership identification, connection, and development in Southwest Pennsylvania, they work to open Eyes, Minds, and Doors.
Listen as Dave and Aradhna further their conversation on the podcast about her mentors, plus when she was guilty of some BS.
The No BS Marketing Show is brought to you by Larrimor's Men's and Women's Designer Clothing. Free shipping. Free returns. Shop men's and women's designer clothing, shoes, accessories, jewelry and more online at larrimors.com or in-store, Downtown Pittsburgh.