#167
Podcast
167: Another Pittsburgh Championship Celebration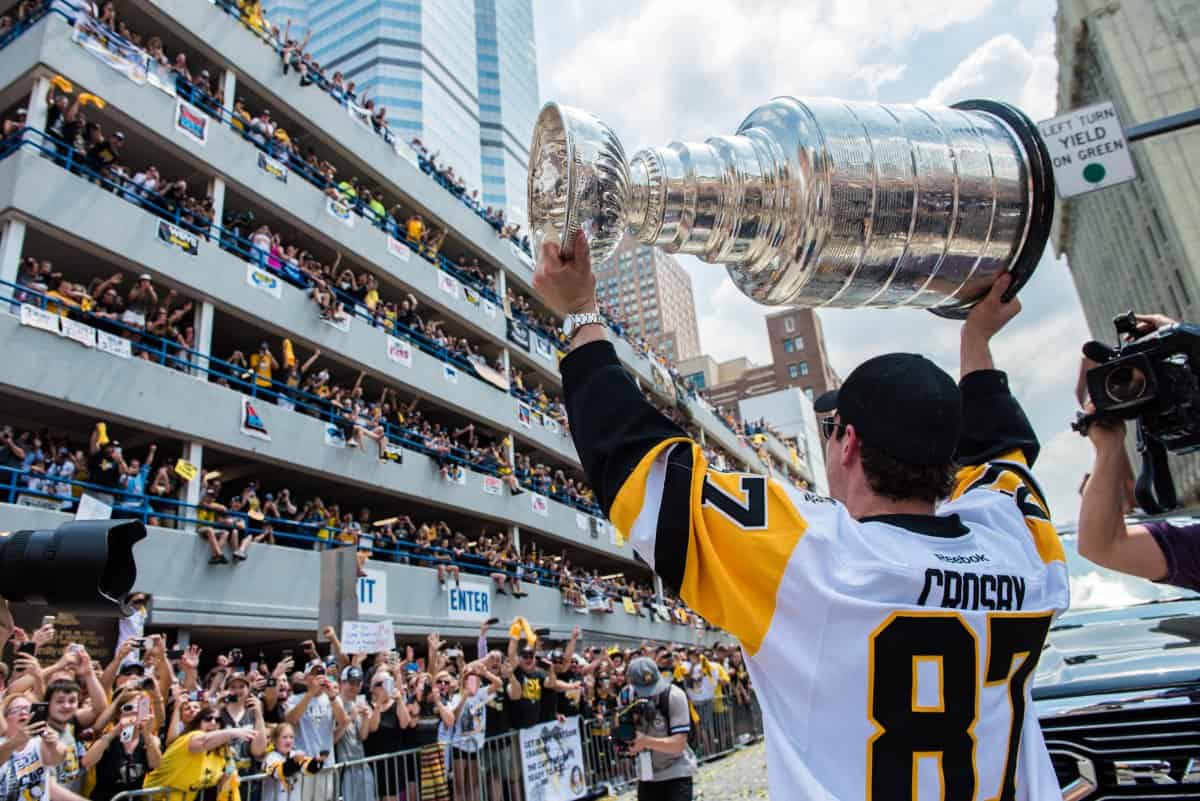 Listen as this episode features Dave interviewing fans surrounding the historic back-to-back Pittsburgh Penguins Stanley Cup run.
The championship celebration brought out over 650,000 people to downtown Pittsburgh. Fans lined the parade route across town beginning on Grant Street, all the way to Point State Park.
Outside of MASSolutions, Dave was able to speak with fans just steps away from the stage where the oldest existing trophy, the Stanley Cup, returned to the city.
The Golden Triangle was electric, and the No B******t Marketing show was joined by Penguins fans, street performers, and vendors to discuss the championship repeat.
The No BS Show is brought to you by audible.com Get a FREE audiobook download and 30-day free trial at www.audibletrial.com/NoBS. Try a book like The Virgin Way: Everything I Know About Leadership by Richard Branson.