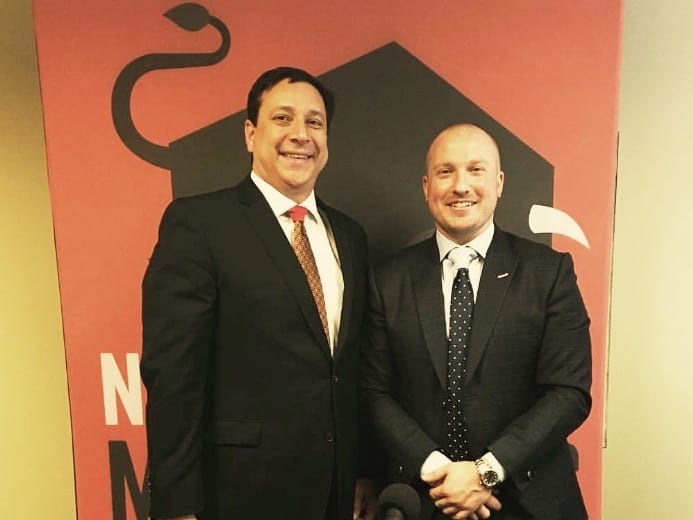 Cumulative Advantage
As customers, we want our purchase decisions to be easy and we actually make most purchases automatically. We are creatures of habit. That's why the subscription model has become so popular in so many industries. We don't need to consciously decide about routine purchases.
It's all about gaining the Cumulative Advantage—once you gain a small advantage over the competition, it grows over time as purchasing your product or service becomes a habit to customers.
Today's Guest – David Alan
A friend's sew-savvy mom and how-to Youtube videos helped born entrepreneur David Alan launch The Proper Knot. In two short years, this hands-on experience of developing a brand new concept from the ground-up has helped David Alan launch into realms creators only hope to touch.
David's unyielding approach to changing the perception of the modern gentleman has caught the attention of WWE superstars like Titus O'Neil, whom he currently makes custom suits for at David Alan Clothing. Listen as he walks us through the struggles of developing an idea, perseverance, and how recognizing your target market allows you to make the correct contacts in business early in your career.
About David
David graduated from Duquesne University with a degree in marketing and sports marketing. After graduating Alan had a job as a medical device salesman while developing The Proper Knot. His skills extend beyond necktie accessories as he now styles some of WWE's biggest superstars under his company David Alan Clothing. David lives in the Pittsburgh neighborhood of Mt. Washington and can frequently be found working along with other driven entrepreneurs whom he offers growing-pain advice to at his local coffee shop.
Connect with David on LinkedIn.
---
The NoBS Marketing Show is brought to you by audible.com. Get a FREE audiobook download and 30-day free trial at www.audibletrial.com/NoBS. Try a book like Thanks for the Feedback: The Science and Art of Receiving Feedback Well by by Douglas Stone and Sheila Heen. You can download it for free today.