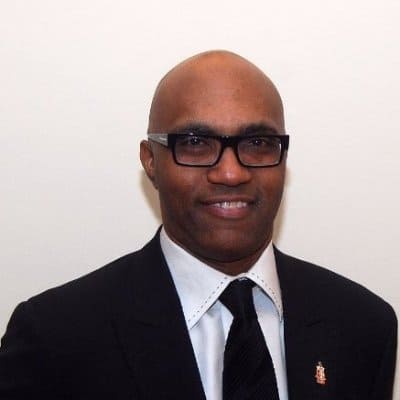 Cut the BS – Effective PR: Public Relations or PR is a strategic communication process that builds mutually beneficial relationships between organizations and their publics. PR involves building relationships and communicating with an organization's key target audiences. In other words, it is based on trust and providing honest and accurate information presented clearly and of course in a way that positions the organization in the most positive way possible in light of the facts.
PR as an industry faces a number of challenges. Like any discipline, PR is misperceived by many people outside the industry. Think of how finance and accounting people are still misperceived as bean counters or only concerned about the bottom line… as if all financial and accounting people are unable to see beyond a basic spreadsheet of numbers. The same happens with PR. The term "spin doctor" comes to mind and how the average person thinks PR is about"pivoting"or twisting the truth.
Also like any discipline, PR has its share of bad actors. Just like some CFO's aren't as ethical as others, some PR practitioners aren't as truthful as others.
The industry needs to fight back when one of our own hurts the entire field of PR.
We had that happen when Sean Spicer, the new White House Press Secretary for President Donald Trump was less than truthful during his first press conference.
Now, let me be clear. Both sides of the political aisle are full of bull. I don't care if I offend the 80% of zealots out there who only listen to their side of issues, who follow the entertainment channels MSNBC and Fox, yes entertainment channels NOT news outlets because both are completely biased.
This is not a rant against Trump. Far too many people weren't objective in January of 2009 or in January of 2017. It's actually funny to watch because the people who were complaining in 2009 about negative response to the president are now the ones being negative about the president. Talk about alternative facts.
But back to Sean Spicer. When it comes to PR, the rules of the game are tell the truth while presenting your organization's side of the story in as positive of a light as possible. Don't make shit up. And if you feel compelled to make shit up, know that you'll be found out. So don't do it, but if you just can't help yourself, try not to BS about something that's pretty much irrelevant.
Most people don't really care how many people attend an inauguration. The people that voted for the winner still believe they were right regardless of the attendance at the inauguration. The people who didn't vote for the winner still believes they were right regardless of the size of the crowd.
But yes it's bigger than that. PR is a noble profession. Communication to key target audiences or the lack thereof plays a major role in an organization's success or failure. Successful PR involves building mutually beneficial relationships with those key target audiences which requires telling the truth while telling your side of the story in the most positive light.
Interview with Howard Russell
Mr Howard Russell is a born-and-raised Pittsburgh kid whom attended Central Catholic High School, the "best school period" according to him. He attended IUP for undergrad and Kent State for grad school. He tells us that after graduation he visited offices of INROADS seeking assistance in job placement and ended up taking a job within the company instead. Here he began his long career of giving back by helping young students receive placements in competitive internships. He maintains that his first boss at INROADS helped to develop his presentation skills through practice and preparation.
After a series of career stepping stones through acquisitions and investments Howard became owner of Custom Nuclear Fabrication which involves the fabrication of spent fuel storage canisters and related products for the domestic and global commercial nuclear power industry. He jokes that prior to acquiring this company he couldn't even spell nuclear.
Howard is also Partner of Ferrum Capital Partners. Ferrom matches international investors that are seeking US citizenship with economic development projects. With their funds Ferrum oversees that at least 10 jobs must be created in the US workforce before citizenship can be granted. Howards company focuses on economic developments in the PA, Ohio, and West Virginia region.
When I asked Howard to speak with me about his mentors he quickly drew to light the abundance of influences he has had within the growth of his career. From networking with IUP and Kent grads to the members of the Kappa Alpha Psi Fraternity to the business partners of present and past he draws from the abilities of his peers for guidance. Howard also suggests the book Why Should White Guys Have All the Fun by Reginald Lewis as being a major influence.
About Howard Russell
Howard Russell is the owner of Custom Nuclear Fabrication. CNF's core business involves the fabrication of spent fuel storage canisters and related products for the domestic and global commercial nuclear power industry.
He is also co-Founder and Partner of Ferrum Capital Partners, a specialty asset management and financial services firm which works to bring international investment funds to the Western Pennsylvania region.
Howard is on the Board of Directors for Professional Environmental Engineers, President of the Board of Directors for the Kappa Scholarship Endowment Fund of Western PA, and a member of the African American Chamber of Commerce of Western PA.
Connect with Howard Russell
---
The NoBS Show is brought to you by audible.com. Get a FREE audiobook download and 30 day free trial at www.audibletrial.com/NoBS. Try a book like Modern Romance: An Investigation By Aziz Ansari. You can download it for free today. Goto Audibletrial.com/NoBS. Again that's audibletrial.com/NoBS for your FREE audiobook. Over 180,000 titles to choose from for your iPhone, Android, Kindle or mp3 player.