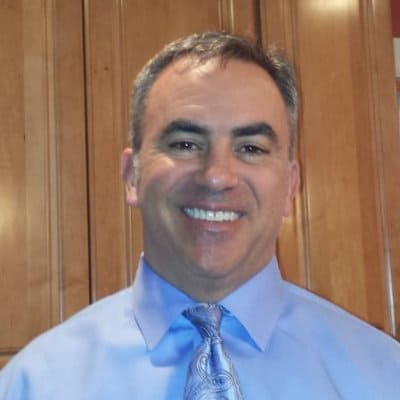 Hit The Bullseye – NCAA Football Attendance Decline: The NCAA Football National Championship game was a classic as Clemson scored the game winning touchdown with one second remaining to beat top ranked defending champ Alabama. The playoff games were sellouts as are home games for the tradition rich powerhouse programs.
But as a whole, attendance for college football games has dropped for seven straight seasons. Some major conference programs like Kansas of the Big 12 have seen their average crowds for home games drop by 50 percent over the past decade.
This flies in the face of the perception that major college football is a cash cow for universities. Yes college football in theory creates three revenue streams: media contracts, alumni donations and ticket sales. But beyond those tradition rich few programs, those revenue streams are becoming smaller and smaller.
TV revenue is down for mid major and smaller conferences. Ticket sales are down for many universities which results in a direct bottom line hit due to unsold tickets but also indirectly because research indicates that students who don't go to football games are less likely to donate to their alma maters after graduation.
How can universities work to change this pattern? Do the Marketing Intel to find out what would entice prospective and current students to attend games. Listen and tweak the product. Find creative ways to engage and interact with students. The intel needs to be done now and universities need to listen, adapt and hit the bullseye.
Interview with Bob Haddad (Part 2)
We're back with Bob Haddad today to chat more about his prestigious sales career. I ask Bob to dig deeper into his excitement of being a graduate of IUP Eberly College of Business and the impact it has had on his life. He shares with us stories about the successes of his past roommates and how they continue to be close friends. In fact he still practices the teachings of David Thornbury, an old IUP friend, which are written in his book Sales Silver Bullets.
When Marc Benioff introduced the Cloud as a new concept to the business world he set up Salesforce to become a leader in the world of leading innovation.  He also set the standard in how to "give back" with his 1-1-1 philosophy which stands for 1% of profits, 1% of time and , 1% of product is donated. Bob speaks on the impact of this and Marc's controversial positions on social issues in his own leadership style.
What's the big idea? To start understanding why people do things, get to know them, and treat people well. It's time to think about what it takes to make things better and to be a leader in your community.
Secret Weapon: Bob's secret weapon is his phone. He conducts most of his business strictly on his smart phone.
About Bob Haddad
Bob is a graduate of Indiana University of Pennsylvania with a BS in Marketing. Bob joined Salesforce in June 2015 as an account executive, where he focuses on creating a positive customer experience. Bob currently serves as a member of the IUP Eberly Business Advisory Council and served previously on the IUP Foundation Board and IUP Alumni Board. He is a proud member of Phi Sigma Kappa National Fraternity.
In addition to his IUP-related activities, Bob has served on numerous councils and boards at St. Sebastian Parish and School in the North Hills of Pittsburgh, and currently participates in Pittsburgh Communities in School by mentoring middle school students at Martin Luther King School. Bob is a member of the St. Sebastian Knights of Honor and recipient of the Todd Beamer Memorial Award.
Bob and his wife, Nancy, reside in Ross Township, Pa. where they raised their five children.
Connect With Bob Haddad
---
The No BS Show is brought to you by audible.com. Get a FREE audiobook download and 30 day free trial at www.audibletrial.com/NoBS. Try a book like The Creator's Code: The Six Essential Skills of Extraordinary Entrepreneurs by Amy Wilkinson. You can download it for free today. Go to Audibletrial.com/NoBS. Again that's audibletrial.com/NoBS for your FREE audiobook.
Over 180,000 titles to choose from for your iPhone, Android, Kindle or mp3 player.